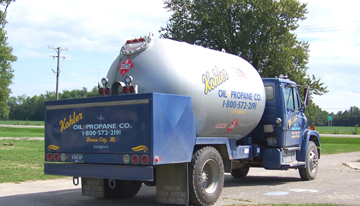 Kohler's Propane is a family owned and operated business with a long tradition of excellent service and community commitment.
Serving customers throughout the Thumb, Kohler's is large enough to provide the best value in products and services, yet small enough to treat each customer personally. In business and serving the Thumb since 1949, we are Celebrating our 71st Anniversary this year!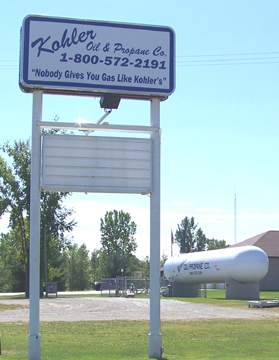 Serving the community does not end with the heat, the warmth from the heart endures forever.
We provide propane to heat your business or home, to supply gas to generators, and for agricultural applications (ie: grain dryers, green houses, water heaters, etc). We pride ourselves in always offering the LOWEST price to our customers. We cap your rate, without any additional fees, and offer a price cap Pre-Buy program – if our price goes lower than your cap or what you paid during Pre-Buy, we deliver at the lesser rate!
Propane is used predominately across the nation in households that are beyond the natural gas mains. It has similar benefits to natural gas and is more cost effective than electricity. Most of our Customers use Propane for heat, heating water, cooking, clothes drying, generators, for lamps, and even for refrigerators.